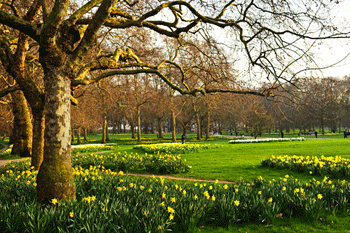 The property industry has been urged to take a 'leading' role in protecting the natural environment, in a new report from the UK Green Building Council (UK-GBC).
Demystifying Green Infrastructure, published by a UK-GBC Task Group, argues introducing green infrastructure into the built environment offers a number of business opportunities, such as increased property and land values.
It also warns that failure to so could cause delays in panning, increased development costs and reputational damage.
John Alker, director of policy and communications, and acting CEO of the UK-GBC, said: 'The property industry must step up and take a leading role in protecting cherished natural environments and reversing the loss in biodiversity that we have seen nationally.
'We have to shed the image of green infrastructure as a fluffy optional extra, an additional cost or an unnecessary burden. There are a growing number of clients and developers demonstrating that green infrastructure is absolutely central to quality place-making, and that there is a clear business case for it. This has to become the norm.'
The report provides developers with tools to measure the value of green infrastructure, backed up by examples of best practice.