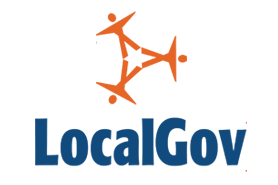 The Goddess Athena is amongst us, the famed God of War, Wisdom, Art, Technical Skills and Creative D.I.Y.
Carrying her forged weapons and helmet, and in all matters of wisdom always right, she has now found her way into the capital to lead us as she once led the city of Athens in their time of challenge and uncertainty.
Apt then that she kindly lends her name to Programme Athena, a wise journey of convergence for the ICT systems, processes, policies and practice for financial and human resource services within the London Region.
Just over one year ago a small band of finance directors approached the supplier market to talk about their vision for how London should be working together, how large scale efficiencies could be made and how each and every London borough could achieve best practice and thus truly open the door to shared service opportunities and benefits - as Martin Luther King JR once said: 'Take the first step in faith. You don't have to see the whole staircase, just take the first step'.
Last week we once again re-engaged with the supplier market setting out how three major procurements would bring this vision a major step closer to reality, creating the opportunity through all London boroughs working together towards this bold and common vision.
As Seve was to golf, shared services has provided us with much entertainment, excitement and distraction over the years, as he once said: 'I miss the hole, I miss the hole, I miss the hole, I hole it!' You have to play the shots to play the game, you have to be in the game to succeed.
Our learning and focus on shared services has taught us well, we are now positioned to achieve something very extraordinary, Programme Athena just might, just might be that winning game.
Nathan Elvery is deputy chief executive and executive director of corporate resources & customer services at Croydon LBC