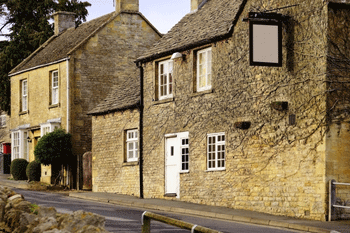 A proposal to double the size of 40 towns and cities in England via a new Garden Cities Act has won the prestigious Wolfson Economics Prize.
David Rudlin of urban design consultancy Urbed has suggested places like Northampton, Oxford and Stafford should be given the chance to bid for garden city status and use that as the springboard for expansion over the next 30 years.
Up to 150,000 new homes would be built in each town and city, with a fifth being affordable. There would be a 'new statutory requirement to plan responsibly for housing development at the local authority level, with garden city status being one of the options that local authorities could draw upon to meet that need'.
Under the proposals, every development would be matched by an area of equal size designated for community parks and gardens.
His submission argues 'the expansion of existing towns is the best way to accommodate growth, regenerate town centres, and protect much-loved countryside and the setting of surrounding villages'.
Garden city status would hand them new delivery tools and land acquisition powers and the ability to set up local foundations to promote themselves. Rudlin's entry applies the proposals to Oxford where 100,000 homes will be needed by 2030 and highlights how his proposals would avoid damage to the area's green belt.
Ian Hudspeth, leader of Oxfordshire County Council, said: 'Oxfordshire is thriving. As a result, our population is growing and we face some big challenges.
'Our economic plan proposes that 80,000 new jobs and 100,000 new homes need to be built by 2031 across the county. Therefore, we cannot rely on small, short-term fixes – we need to think of larger, bolder solutions. We welcome the stimulus that the Wolfson Economics Prize has given to this debate.'