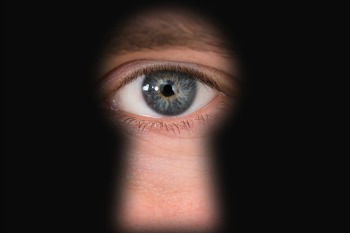 There are nearly 20,000 council officials who have the power to enter private homes or offices, according to research from Big Brother Watch.
The report from the privacy campaign group, claims that despite government pledges to reduce the number of Powers of Entry, 19,735 council officials still retain this power.
The figures for 2009-12, reveal that an average of 45 officials have powers of entry in all local authorities, with Northumberland and Leeds having more than 500 officials with these powers.
Emma Carr, director of Big Brother Watch, said: 'Few people would expect that public officials would have the power to enter your home or business, often without a warrant or police escort. The general public have been left high and dry, at the mercy of an army of pen-pushers who can enter our homes as they please.
'There have been a number of missed opportunities to rectify this, including the Protection of Freedoms Act and the Home Office's review of the powers, yet both have failed to tackle the number of officials with these powers.'
Big Brother Watch say that 1,000 'meaningless' regulations remain that allow officials to enter private property such as the Plant Health Order that allows officials to check if pot plants have pests.
Local government minister, Kris Hopkins, said: 'We agree with Big Brother Watch that action needs to be taken to protect civil liberties. This Government has clamped down on the overuse and abuse of snooping by town halls.
'Across government, over 300 powers of entry are being abolished, and safeguards are being introduced on a further 200. This in addition to curtailing town hall surveillance and bin snooping, as well introducing new laws to stop the industrial use of CCTV spy cars.'