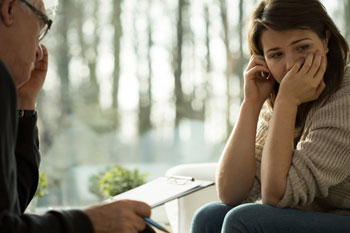 Over 200 suicide deaths per year now occur in patients under mental health crisis teams, three times as many as in in-patients, according to a new report.
An inquiry into suicide and homicide by people with mental illnesses found one third of patients under crisis resolution/home treatment (CRHT) who died by suicide had been using the service for less than a week, and a third had been discharged from hospital in the previous two weeks.
Carried out by The University of Manchester's National Confidential Inquiry into Suicide and Homicide by People with Mental Illness (NCISH), the report suggests CRHT was not the most suitable setting for their care.
It also raises concerns that crisis teams are increasingly used due to pressure on other acute services, particularly in-patient beds.
'This year's report reflects the increasing reliance on crisis teams in response to the strains felt by acute mental health services,' Professor Louis Appleby, director of NCISH, said.
'Our findings suggest that we are accepting too much risk in the home treatment these teams offer, and that the crisis team is now the priority for suicide prevention in mental health.'
The research also found that over half the 1700 mental health patients per year who died by suicide across the UK had a history of alcohol or drug misuse, but only a small proportion received specialist treatment.
After reviewing 20 years of evidence from National Confidential Inquiry research, the researchers found a changing pattern of risk factors facing mental health patients, with higher rates of isolation, recent self-harm, alcohol and drug misuse and economic adversity in those who died by suicide.
They also found improvements in some aspects of suicide prevention, such as ward safety and acceptance of medication.