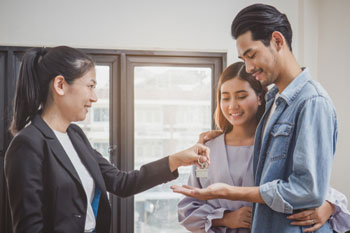 The most expensive landlord licencing schemes cost 21 times more than the cheapest ones, new research has revealed.
Analysis of licensing charges between local authorities by Direct Line for Business has revealed landlords face a 'postcode lottery' on prices. The cost of a new licence ranges from just £55 to £1,150.
Although landlord licensing schemes are mandatory in Scotland and Wales, only one in six English local authorities have a scheme in place.
On average, each council with a scheme in place raised £144,629 from landlord licensing schemes in 2017.
Matt Boatwright, head of Direct Line for Business, said: 'Our analysis shows landlord licensing is truly a postcode lottery, with a phenomenal range of costs for those that do have to sign up for a scheme.'
In 2017, councils across the UK recorded an average 5,069 licensing offences, an increase of 46% since 2016 (3,476 offences).
In response, David Smith, policy director for the Residential Landlords Associationn said: 'Whatever the cost of licensing, it fails to provide any assurance about the quality of accommodation. The RLA's own analysis shows that there is no clear link between a council having a licensing scheme in place and levels of enforcement against criminal landlords.
'The fundamental problem with all schemes is that it is only the good landlords who come forward to be licensed. They completely fail to identify the crooks.'