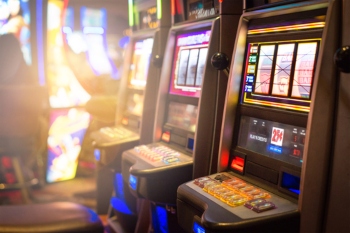 The UK's most deprived communities have the highest number of gambling outlets, a new study has revealed.
Researchers from the University of Bristol found more than a fifth (21%) of gambling premises are located in the most deprived areas, compared with just 2% in the least deprived areas.
The study, supported by Standard Life Foundation, found Glasgow, Liverpool, parts of London and Middlesbrough had the highest number of betting shops per capita, with on average one betting shop per 3-4,000 residents.
The research found 34% of amusement arcades, 30% of bingo venues and 29% of adult gaming centres were located in the most deprived communities.
Jamie Evans, senior research associate at the University of Bristol, said: 'The research highlights the clear mismatch between the amenities available in 'left behind' areas, compared with those that are more affluent. Rather than having greater access to the facilities, services and opportunities that help people to improve their lives, those in more deprived communities are disproportionately faced with choices that can often prove harmful.
'While the gambling industry may offer some much-needed employment in these areas, it usually takes much more than it gives, leaving a legacy of greater hardship and increased social problems.'