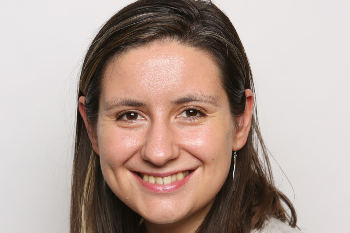 What was it like where you were a teenager? How easy was it to get to college? Could you get a paper round, or a part time job? Could you meet your friends somewhere safe, were there adults who would listen to you?
We all know that early experiences shape us – after all, the place someone grows up will forever be their 'home town' – but too often there is a piecemeal approach to policy making around young people, with the value of their future health left out of the equation when it comes to making decisions locally.
The transition into adulthood is a complex one, and it presents many challenges across all aspects of young people's lives. From the houses we live in, to early experiences of work, to the relationships we form with those around us, the Health Foundation has spent the last two years as part of the Young people's future health inquiry listening to those aged 12-24 talk about the challenges they face. They told us about the importance of transport, youth services, and schools, which supported their well-being. They talked about the challenges of high rents, insecure work and managing without a financial safety-net.
This matters, not just because it matters to young people themselves, but because early experiences become biologically embedded. The years between age 12 and 24 are a period where the body is changing. It is a period of rapid brain development, growth and adaptation. While humans are highly adaptive, there is a limit to how the body is able to respond effectively to challenges and new environments. The stresses young people experience in their social environment are complex. Understanding the exact mechanisms that modify biological processes in the human body is only just beginning. However, it is clear the social environment has a large influence on people's long-term health.
Using what the young people told us, the Health Foundation worked with expert policy organisations to identify where policy action can improve their lives now and have a lasting impact on their future. We are publishing recommendations for action to refocus efforts now on a healthy future for young people. For example, secure housing is vital and we want to see significant reforms to the private rental sector, where a majority of young people are spending an increasing number of their developmental years – including resources for local authorities so they can meet their statutory duties.
Young people also need great transport – we must end the postcode lottery in access to discounted and free transport for students, apprentices and young people seeking employment.
A change of mindset is needed, with support given to the services and factors that support long term health. All too often, siloed decision making doesn't take into account the impacts on well-being and long-term health, which holds us back from providing our young people with the building blocks they need for a healthy future. While there are pockets of good practice across each policy area, what is clearly lacking is a complete system that has a different way of measuring success that truly values health, and which joins the dots to ensure young people's access to secure and rewarding work, a place to call home and good relationships with friends, family and community. By not addressing this fragmented approach, we are putting our young people at risk of a future of poor health.
Martina Kane is policy lead for the Health Foundation's Young people's future health inquiry
To find out more, visit health.org.uk/futurehealthinquiry