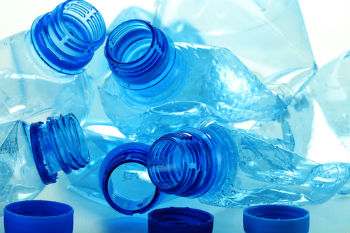 The Government has asked for views on introducing a reward and return scheme for drinks containers in England.
The proposal is aimed at reducing the number of bottles being washed out to sea. The Government said a similar scheme in Denmark saw 90% of cans and bottles being returned to dedicated recycling facilities.
Environment secretary Michael Gove said: 'We must protect our oceans and marine life from plastic waste if we are to be the first generation to leave our environment in a better state than we found it.
'That means tackling the rise in plastic bottles entering our waters by making it simpler and easier to recycle and dispose of them appropriately.
'Today we are launching a call for evidence to help us understand how reward and return schemes for plastic bottles and other drinks containers could work in England.'