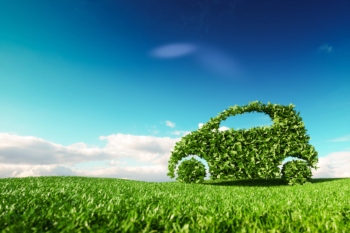 2021 has to be a watershed moment for the UK public sector's transport and travel strategies.
The findings of the Intergovernmental Panel on Climate Change (IPCC) are stark. In 2019, carbon dioxide concentrations were higher than at any time in the last two million years. We know that human beings are causing climate change and that we are fast approaching - and perhaps past - the tipping point at which we can act to reverse it.
The only way to avoid the most severe environmental consequences of climate change is to reduce CO2 emissions from human activities to zero; this is where your transport strategy comes into play. In 2019, transportation was found to be the most polluting sector in the UK, contributing to around 27% of the nation's total greenhouse gas emissions.
As we transition to greener methods and reduce the need for travel overall, it has become clear that adapting our transport strategy can make a big impact, moving us a step closer to achieving carbon net zero.
Practical steps to net zero
Wanting to achieve carbon net zero is one thing; achieving it is another, and even knowing where to start can be a challenge. A deep dive into the interlinking elements of your transport emissions can help you assess what elements of your strategy can be altered to reduce the impacts of climate change.
1. Focus on your fleet
Begin by auditing your own fleet, and scanning the latest market and policy developments. The Transport Decarbonisation Plan published in July 2021 highlights the push for more investment in cleaner vehicles being built in and supplied to the UK.
The Government has brought forward the target date for the whole central government fleet of 40,000 cars and vans to be fully zero-emission by 2027, with consultations underway on plans to ban non-zero emission buses, and the decarbonisation of the rail network to follow.
The choice and competitive landscape for alternatively fuelled vehicles has increased, from standard-build cars used in pooled fleets to converted vans used for complex, operational work. More suppliers will commit to electric-only models in the coming years and strategic alliances for product developments forging across the industry.
2. Take a blended approach
It is helpful to think about a blended approach to transport and travel solutions. There is no one optimum mode for all organisations or all travel - timing and circumstances are key.
Many organisations have to plan transport options for moving their goods and people, which can be challenging. Local and combined authorities need to meet the needs of local citizens and people travelling into the region for work or leisure; this is where smart, green transport gets tricky.
The optimum solution allows you to see all the options for travel and transport in one place. Whether it is booking platforms for rail, bus or taxis, access to a pooled fleet, ability to hire in a car, or use a local car share scheme, having visibility of all these options is a great place to start in moving transport to greener solutions and helping people make informed decisions.
3. Check your footprint
With so much change coming, the public sector must understand how its carbon footprint appears now. Understanding each of your transport elements' potential environmental impact and how changes can make a more positive impact sooner can help you prioritise what actions to take.
For travel booked through a travel management company (TMC), hired-in vehicles, and fleet-managed vehicles, there are clever ways to gain access to the green credentials of your transport options; from the carbon impact of your rail journey, through to CO2 and other harmful emissions from vehicles.
TMCs can also build systems that help you analyse your journey and trip profiles, amalgamate journeys through overnight stays, and suggest the most sustainable travel method. Outsourced fleet management providers or software can map specifications against miles travelled to calculate the net impact on the climate.
4. Maximise journeys and infrastructure
Simple solutions can help you make a bigger impact on incidental miles travel for business and commuting or for journeys carried out in employee-owned vehicles, also known as grey fleet.
Cars assigned to individual employees or arranged by the business can help reduce your carbon footprint while offering other valuable benefits. Green salary sacrifice and hiring schemes give employees access to newer, cleaner, safer vehicles, making commutes and incidental miles less harmful.
You can meet the vehicle charging needs of fleet users, employees, and the general public in various ways, including:
dedicated networks for operational commercial vehicles
in-car park offerings for staff
hybrid models where charging facilities are made available to the general public at cost
Some contract styles require minimal outlay from public sector organisations and instead look to the provider to generate revenues to cover initial installations and ongoing maintenance.
5. Tap into data and technology
Deploying innovative technology to do some of the work for you when transport is live is also possible. Traffic management equipment can be a crucial enabler to establish and maintain clean air zones, including number plate recognition, vehicle charging infrastructure, and traffic monitoring CCTV systems. Roadside furniture can further extend your green impact through environmental monitoring of air quality, sustainable street lighting, and back office systems.
And simple telematics devices provide the key to a wealth of data, not just on journeys made but also on driver style. Analysing this data can support evidence-based decision making on your vehicles' profile and policies. Harsh acceleration and braking increase fuel consumption and pollutants from the tailpipe and release more tyre particles into the atmosphere - so consider how driving behaviours impact your footprint.
6. Think about the supply chain
Even if your organisation does not incur a lot of fleet or business miles, your services and buying habits may inadvertently have a hugely negative impact on the environment. Think of all the goods arriving at your premises daily, the logistics and vehicles involved, and travelling great distances across the country and beyond.
You can make a difference in this space by being a responsible contractor and ensuring your supply chain chooses the most sustainable options. You could specify that courier services are electric only or that journeys are aggregated and optimised to minimise impact. You can also incentivise behaviour commercially by paying per mile for next day delivery, which can also encourage greener behaviour. The best distributors operate with consolidation centres and then use green means for those last-mile deliveries.
Tammy Carter is Crown Commercial Service's carbon net zero programme lead