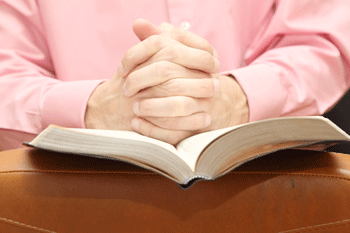 Militant atheists should 'get over it' and accept Britain is a 'Christian nation', according to communities secretary Eric Pickles.
Having previously introduced laws that ensure parish councils can avoid legal challenges for holding prayers in public meetings, Pickles this weekend urged non-believers to avoid imposing their 'politically correct intolerance' on others.
Speaking at the Conservative Spring Forum, the communities secretary said he had 'stopped an attempt by militant atheists to ban councils having prayers at the start of meetings if they wish'.
'Heaven forbid,' he added. 'We're a Christian nation. We have an established church. Get over it. And don't impose your politically correct intolerance on others.'
In his speech, Pickles said the Government had also 'backed British values' and 'stopped Whitehall appeasing extremism of any sort. Be it the EDL, be it extreme Islamists or be thuggish far-left, they're all as bad as each other'.