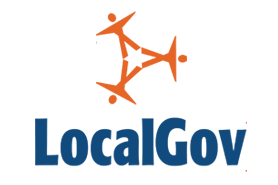 Communities secretary Eric Pickles has prepared a handbook outlining 50 ways councils can save money, ahead of this week's local government finance settlement.
Entitled '50 ways to save' the dossier lists a wide variety of practical tips and guidance for town halls to shave running costs even further. The measures range from banning mineral water in council meetings, scrapping subsidised canteens in favour of local sandwich delivery firms and opening coffee shops in libraries.
Interviewed on Sky News' Murnaghan show yesterday, Mr Pickles said the main emphasis of the cost-cutting agenda is not on such 'small stuff' which he insisted reflected an 'attitude of mind'.
'We're talking about better procurement, collecting of tax, cutting down fraud, sharing services, sharing offices – now that will bring about billions of pounds of savings,' Mr Pickles said.
'This document shows there is still great scope for councils to cut out waste and the wild overspends and make ­sensible savings,' claims Mr Pickles.
More widespread use of shared services could generate £2bn savings and greater use of bulk-buying between authorities, making use of their combined purchasing power, could achieve 20% reductions from the sector's annual £61bn procurement spend, the paper states.
Mr Pickles also targets local authorities use of cash reserves. According to an Audit Commission report issued earlier this month, English councils hold worth assets worth £13.9bn in England, and the communities secretary noted a quarter of these funds have not been set aside for any particular project.
In response, senior council chiefs have rejected the prospect of additional cutbacks, ahead of Wednesday's eagerly-awaited local government finance settlement. Leader of Kent CC, Cllr Paul Carter said the county 'can't cope' with further cuts and 'is running on empty' because of existing austerity measures.
Sir Merrick Cockell, chairman of the Local Government Association, said: 'There are countless examples up and down the country of where many of these good ideas like joining up back offices are already happening.
'But savings can only go so far. Further cuts will take their toll on services like libraries and road maintenance.'