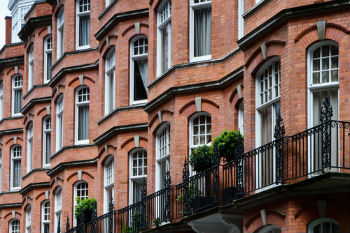 Ministers will need to seek approval from MPs before forcing councils to give the money raised from the sale of high value council homes to the Treasury, following a vote in the House of Lords last night.
Peers voted in favour of the ammendment to the controversial Housing and Planning Bill, which the Government hoped would fund the extension to the Right to Buy scheme.
The Government said it was considering making several concessions to the Bill including a like-for-like replacement of all council homes under the forced sale and the protection of high value homes in rural areas.
It also agreed to implement additional safeguards to stop rogue landlords from taking advantage of new rules allowing them to reclaim properties if a property has been allegedly abandoned.
Shadow housing minister John Healey said the latest defeat showed the housing plans were not 'fit for purpose. He said: 'It's become clear to peers across the House of Lords that this government has no proper plan to fix the housing pressures people face. The proposals debated today will mean a severe loss of low-cost homes, at a time when they've rarely been needed more.
'Ministers have lost all credibility with this half-baked Bill. It's welcome they have backtracked on some areas today, but they must now urgently come back to Parliament with improvements that safeguard affordable homes for the next generation.'
Earlier this week, peers also voted to make key changes to the government's Starter Homes policy.
Lord Kerslake told the MJ the amendments would make the Bill 'fairer, more localist and more workable'.