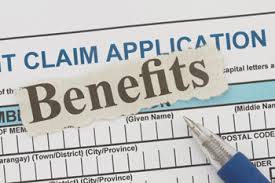 The rollout of Universal Credit must be paused, the Welsh Local Government Association (WLGA) has urged.
Writing to the work and pensions secretary David Gauke, the WLGA's spokesperson for housing said that the delays in the payment of UC need to be addressed on an 'urgent' basis before the rollout is accelerated.
Cllr Aaron Shotton said: 'These timescales claimants have to wait before first payment is received is of major concern and we believe that such delays should be rectified as a matter of urgency before broader roll out so that we minimise the negative impacts on claimants who will be affected by this and reduced the number of people left with no income to live.'
He added that the rollout should be paused so that the programme can be improved after Welsh cabinet members for housing discussed the increasing number of families at risk of homelessness due to the change in the benefit system.
He added that some claimants have had to wait up to 12 weeks to receive their payment.