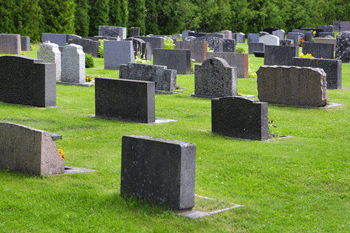 Local authorities spent nearly £5.4m on public health funerals in 2017/18, new research has revealed.
The data, obtained by Royal London through freedom of information requests, shows that the cost of public health funerals has risen by 3.5% compared to the previous year.
Councils carried out more than 3,800 of these funerals last year for people who either had no family, or whose family were unable or unwilling to cover the cost of the service.
Nearly a third of the public health funerals carried out were because the bereaved family said they were unable to afford the cost of a funeral, according to the research.
The data shows that Birmingham City Council spent the most on public health funerals at £990,437.
A spokeswoman for the council said: 'As the largest local authority in the UK, Birmingham's spend on public health funerals will inevitably be higher when compared to other cities, reflecting the population it serves.'