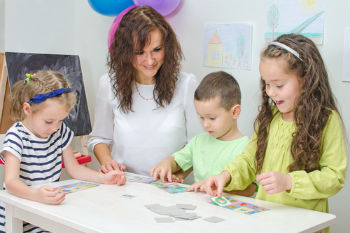 Parents are spending over £6,000 a year – double what families spend on food and drink annually – for a part-time nursery place, child care charity reports.
The annual Childcare Survey from the Family and Childcare Trust has revealed parents are paying £116 per week for a part-time nursery place, with some families spending up to 45% of their disposable income on childcare costs.
Childcare in inner London was found to be the most expensive. The survey discovered parents were paying £154 per week for a part time place, or a third more than the national average.
Parents claiming benefits moving into minimum wage jobs can take home as little as £1.96 an hour after paying for childcare, the survey showed.
And some families will spend all of parent's earnings on childcare meaning that working does not make them better off.
The charity also warned that only half of local authority areas have enough childcare for parents working full time and only 18% of areas have enough childcare for families with disabled children.
Ellen Broomé, deputy chief executive at the Family and Childcare Trust said: 'It is a disgrace that so many parents are effectively shut out of the workplace by crippling childcare costs.
'Recent Governments have rightfully invested in childcare, but too many parents are still struggling to find and pay for childcare that they and their children need.
'Childcare is as vital as the rails and roads for helping our country to run: it boosts children's outcomes throughout life and helps parents work. We need a strategy to make sure that every parent is better off working after they have paid for childcare.
'The Government must closely monitor the roll out of the 30 hour offer and tax free childcare to make sure that all children can access high quality childcare and all parents can make real choices about how they work and care for their children.'