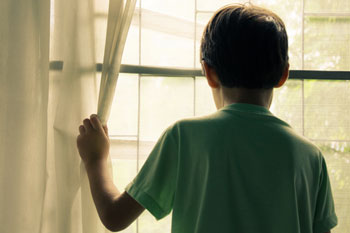 Parents are facing a wait of more than 18 months to find out if their child has autism, a new poll has revealed.
A survey of nearly 4,000 parents by the charity Ambitious about Autism found that 46% waited longer than a year and a half for a formal diagnosis.
It also discovered that some parents were forced to wait for over three years.
The charity warned that many parents were struggling with a lack of support after an autism diagnosis.
The poll revealed that over 70% felt the support they received 'wasn't good enough' and many report that they had been left 'completely alone' without a follow up appointment or signposts to sources of support.
'Many parents say they feel isolated and helpless as they wait for to find out if their child has autism,' said Jolanta Lasota, chief executive of Ambitious about Autism.
'To make matters worse, our research tells us that even when families receive an autism diagnosis, they continue to struggle to access adequate help to understand and support their child's needs and help them feel positive about the future.
'Autistic children have so much potential but we know that the earlier they can benefit from the right support and interventions, the easier it is for them to thrive and achieve as they grow up.'?