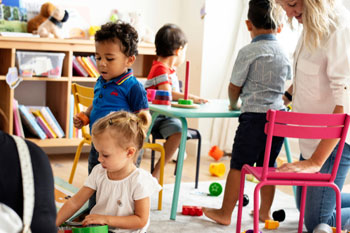 Working parents could face a childcare bill of up to £800 during the summer holiday - more than double the cost of term time childcare, a children's charity has warned.
Coram Family and Childcare's 15th annual Holiday Childcare Survey shows that holiday childcare prices have risen by 3% in Britain since last summer. This brings the average cost of one week of holiday childcare to £138.
This increase in the cost of childcare means that parents will have to find £828 on average for six weeks of holiday childcare per child – more than double the price parents pay for after-school clubs during term time.
Coram warned that this is particularly difficult for low income families who rely on Universal Credit, which is paid in arrears.
The charity's survey also found huge variation in the costs of holiday childcare across the country.
Holiday childcare costs are highest in the South East, at an average of £162 per week per child. In the North West, where childcare costs are lowest, it is £119 per week.
The survey also highlights gaps in the availability of holiday childcare, as only one in three (31%) local authorities in England reports having enough holiday childcare for all parents in their area who work full time.
This gap is even bigger for parents of children with disabilities, with less than a fifth (17%) of local authorities able to provide enough holiday childcare to meet their needs.
Megan Jarvie, head of Coram Family and Childcare, commented: 'Working families are being left with few options this summer. The high price and low availability of childcare means that many struggle to stay in work, or can end up paying to work.'
'Families need to see urgent action to fill the gaps in availability and financial support,' she added.
Coram's survey comes as the charity the Trussell Trust urges people to donate food to their local food bank to help support families with children during the summer holidays.