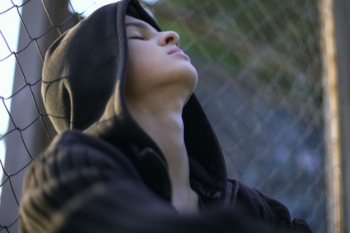 Damage to children's mental health caused by lockdown and school closures could last for years, the Children's Commissioner has warned today.
A new report accuses the Government of a lack of 'ambition' for improving children's mental health services and calls for a 'wholesale change' in the way services are provided.
This includes providing an NHS-funded counsellor in every school, boosting funding for children's mental health, expanding services, and eliminating the postcode lottery.
However, the report did find that some local areas are delivering vastly improved services for children.
Anne Longfield, Children's Commissioner for England, said: 'Even before the COVID pandemic, we faced an epidemic of children's mental health problems in England and a children's mental health service that, though improving significantly, was still unable to provide the help hundreds of thousands of children required.
'It is widely accepted that lockdown and school closures have had a detrimental effect on the mental health of many children. Since the NHS study in July 2020 estimating one in six children in England have a probable mental health condition, we have had another long lockdown. Sadly, this will be causing even more damage to many children's mental wellbeing and putting even greater strains on mental health services, potentially for years to come.'
Cllr Judith Blake, chair of the Local Government Association's Children and Young People Board, said: 'Supporting children early on to reduce the need for clinical interventions means more can receive help when they need it, rather than waiting until they are unwell.
'It is vital that effective and evidence-based mental health and wellbeing services and statutory mental health services for children are able to meet existing, new and unmet demand that has built up during the pandemic.'