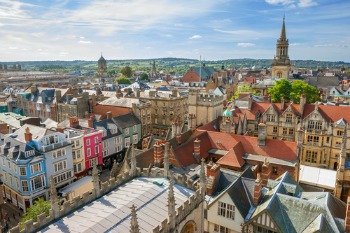 A single unitary council in Oxfordshire would save the county £33m a year, according to an independent report.
The report examined three models of council reorganisation but concluded that a single council would provide the biggest potential savings.
It argues that abolishing the county, four districts and city council and creating a unitary authority would cut the number of senior managers needed, reduce the number of councillors and their expenses, and cut council tax for most residents.
Cllr Ian Hudspeth, leader of Oxfordshire County Council, said: 'After looking at all the options for reducing our costs and still needing to find more savings it was clear we needed a game-changer to protect frontline services in the longer-term. Creating one council for Oxfordshire could well be that game-changer and we need to have a debate about that.
'By saving £33m a year, which means Council Tax could be reduced, I would argue this presents the best deal for Oxfordshire residents. It would also create a once-in-a-generation chance to invest in Oxfordshire's transport network, including road and public transport improvements.'
The report also said the move would see council reserves of over £250m pooled together, which could be invested in infrastructure projects.