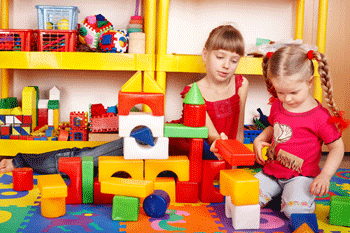 Oxfordshire CC has agreed to waive the rents of children's centres run by community groups for up to a year if they face closure.
The proposals are part of a programme set to be implemented in 2017 to transform the way children's services are delivered in Oxfordshire.
The changes, first announced in 2014, were to involve the closing down of children's centres in a bid to meet the council's funding shortfall.
The county's 44 centres will be replaced with a network of 18 council-run centres.
One-off council grants have been given to six communities to help them set up their own groups and another eight have funding agreements in principle.
Oxfordshire councillor Lorraine Lindsay-Gale said: 'We've listened very carefully to the concerns raised and have agreed to offer a rent-free period of up to 12-months, with a review after six months, where necessary to help community-led services get off the ground at council-owned children's centres.
'We've already approved start-up funding for six proposals, a further eight are supported in principle, and others are coming to fruition.
'Everyone wants this to be a success and the response of local communities continues to suggest it will be.'