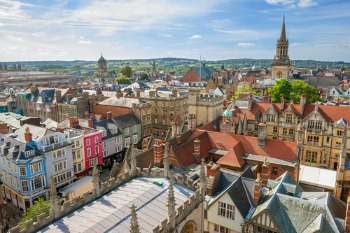 Councillors in Oxford have agreed a plan to cut pollution which they say will create the world's first 'zero emission zone'.
Oxford City Council and Oxfordshire County Council joined forces to put forward the proposals which they say will mean historic reductions in air pollution.
It would ban vehicles which emit pollutants from Oxford city centre in phases, extending to all traffic by 2035 and reducing air pollution levels to 'near-background levels'.
The two councils are set to launch a six-week public consultation on the proposals, seeking views on the speed of the implementation and the vehicle types and roads affected.
The city council has already won £1.3m of government funding to install charging points for electric vehicles.
Councillor John Tanner, Oxford City Council executive board member for a clean and green Oxford, said: 'Toxic and illegal air pollution in the city centre is damaging the health of Oxford's residents.
'A step change is urgently needed and the zero emission zone is that step change.'