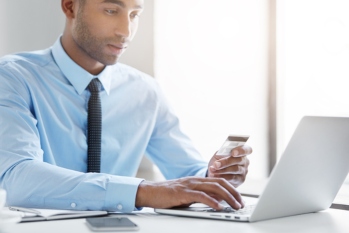 Using Commercial Cards for B2B payments can offer organisations a number of benefits beyond making payments more time and cost-efficient. They can help secure the supply chain, improve cash flow and working capital, and, for public sector organisations, provide a valuable additional source of income through rebates.
However, frustratingly, there remains a number of barriers in place which are preventing some organisations from unlocking the added value Commercial Cards can bring.
Common barriers
Supplier acceptance, for example, remains a real challenge. Some suppliers, particularly those who don't have retail or customer relationships, can be reluctant to accept card payments due to the initial cost of setting up card acceptance and/or the ongoing costs associated with card transactions. The time and effort associated with rolling out new processes can also be off-putting.
From a buyer perspective, using Commercial Cards for B2B payments can raise questions around control and whether there is likely to be an effect on their own working capital position and ability to meet Prompt Payment Code obligations.
Transaction size can also prove a barrier. Traditionally Commercial Cards have been seen as having a 'ceiling' and therefore not being appropriate for paying larger invoices.
Time for change
While organisations have been coming up against these challenges for years, it's fair to say the payments industry hasn't yet delivered a solution. But that's rapidly changing.
The Covid-19 pandemic accelerated many organisations' plans to review their payment strategies and the industry needs to take steps to ensure it is meeting their evolving requirements.
We have been focused on taking proactive steps to redesign our payment solutions so they offer a greater opportunity for our buying customers to utilise card payments as a part of their transaction mix, and reap the rewards of doing so.
We've rolled out a number of solutions aimed at making Commercial Cards more accessible, from both the buyer and supplier perspective, including:
Embedded Payment Solution (EPS) - enabling the supplier to take payment as soon as they've been authorised, offers greater control in terms of spend as well as supporting quick and efficient purchasing.
Straight Through Processing (STP) - paying invoices direct to your supplier's bank account and settling all your payments via monthly direct debit makes it easier to automate payments and simplifies reconciliation, as well as protecting your working capital position.
Looking to the future
We're committed to a roadmap of change which aims to address customer pain points, overcome the barriers to B2B Commercial Card use and create a smoother transaction landscape for both buyers and suppliers.
We're also placing a greater emphasis on really understanding our customers' supplier footprints and using this information to identify and recommend appropriate solutions.
The next step on the journey is the launch of our eOptimise solution, which will address challenges around process change, supplier acceptance and transaction size whilst also offering both suppliers and buyers greater levels of control.
Help and support from Lloyds Bank
The nature, and scale, of businesses' B2B payment challenges can vary significantly. We're keen to hear about your individual circumstances - whether that's navigating a complex payment landscape or wanting to implement a simple B2B payment system - so we can help identify the right solution for your needs and help you unlock the added value Commercial Cards can bring.
To see how we can support your payment needs visit lloydsbank.com/cardsolutions or email us at lbgcommercialcards@lloydsbanking.com
Please note that any data sent via e-mail is not secure and could be read by others.
Lloyds Bank is authorised by the Prudential Regulation Authority and regulated by the Financial Conduct Authority and the Prudential Regulation Authority under Registration Number 119278.