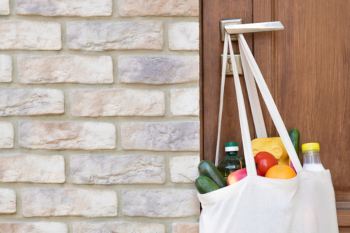 Local authorities have helped deliver more than one million food boxes to the most clinically vulnerable.
The government-led programme has seen more than 290,000 food boxes delivered across England every week to help protect people from Covid-19.
Communities secretary, Robert Jenrick, said: 'This week, another significant milestone has been achieved with one million food packages delivered to those most at risk from the virus. This is an incredible achievement from this government programme's standing start of at the end of March.
'I could not be prouder and I want to thank everyone involved, from the food box delivery drivers, to volunteers and council officials ensuring local support networks meet the needs of their communities – together, our continued and astonishing effort will provide the support that those most at risk need, for as long as they need it.'