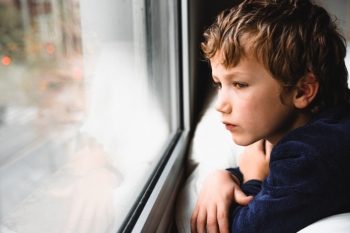 Nearly two million children in England are living in overcrowded, unaffordable or unsuitable homes, new research has revealed.
The report from the National Housing Federation shows the biggest single housing issue affecting children in England is overcrowding. It found there are 1.1 million children living in overcrowded homes, which is having a detrimental impact on their health and development.
There are also a million children whose families cannot afford their rent or mortgage payments, while 293,000 children live in homes that are unsuitable for their needs or health requirements.
A further 283,000 children living with their families in other people's homes, the report found.
The National Housing Federation said the research shows 1.3 million children are in need of social housing as this is the only suitable and affordable type of home for their families. It is calling on the Government to prioritise long term and sustained investment in social housing as part of its 'levelling up' agenda.
'Today's report shows that our children are fast becoming the biggest victims of a broken housing market,' said Kate Henderson, chief executive of the National Housing Federation. 'It is nothing short of tragic that so many children are forced to live in cramped conditions, sharing bedrooms and sometimes beds with parents and siblings while their families struggle to cover the costs of their food, clothes and shelter.
'Amongst those families affected will be many of the key workers that keep our economy going such as teachers, nurses and labourers. By not providing the homes these families can afford to live in, we are depriving millions of children of a decent chance in life.'
A Government spokesperson said: 'All children deserve to live in a safe and decent home, and we're strengthening councils' enforcement powers to tackle overcrowding and reduce social housing waiting lists, which have fallen by over 550,000 households between 2010 and 2021.
'This is supported by our £12bn investment in affordable homes over the next five years, which will further boost the number of homes available. We are also providing councils with £65m to help vulnerable households with rent arrears.'