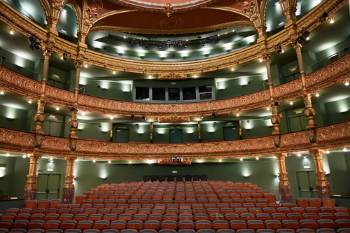 Cultural organisations from across England have received a share of a £35m emergency support package to help overcome the challenges of the COVID-19 pandemic.
Since August 2020, the Culture Recovery Fund has distributed £1.57bn to around 5,000 organisations and sites across the country.
These included theatres, museums, independent cinemas and many other culture venues.
Another 340 organisations are now set to receive a share of the final support package from the Culture Recovery Fund.
Arts minister Lord Parkinson of Whitley Bay said: 'Being cut off from them during lockdown has underlined what a vital role cultural organisations play in their community up and down the country.
'The Government stood by them in the pandemic, and is determined that they should remain open and accessible to everyone - now and for generations to come.
'I am very proud of the Culture Recovery Fund and the lifeline it has provided for cherished organisations in every part of the country.'