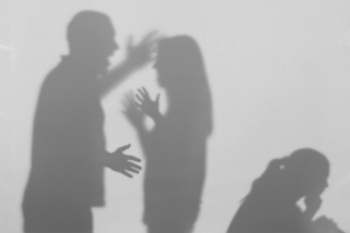 Vulnerable families across the UK are set to receive around £1bn of support to help them access advice and services, the Government has announced.
Seventy-five local authorities have been announced as eligible for a share of £302m to create new Family Hubs. These hubs give parents advice on how to take care of their child and make sure they are safe and healthy.
Around £100m of the funding package will be shared among eligible areas to roll out bespoke parent-infant relationship and perinatal mental health support.
'Evidence shows that some of the most disadvantaged families don't access vital services. Family Hubs offer localised early help and intervention, from early years support to parenting classes, all of which can make a transformative difference in the lives of parents and carers who may not have a support network,' said the education secretary, Nadhim Zahawi.
'We also have a responsibility to protect young people leaving care, to play our role fully as their corporate parent when their birth parents are unable. This funding will provide them with personal support and guidance as they embark on adult life and contribute fully to their own communities.'
The Supporting Families programme, which is backed by £700m, is also set to help 300,000 vulnerable families by offering support from a dedicated keyworker who will offer practical assistance, such as hands-on parenting support.
Care leavers will also be able to access practical advice on housing, finance and employment.
Minister for levelling up communities, Kemi Badenoch said: 'Stable and secure families are the bedrock of society. We want vulnerable families to get the right support at the right time to stop problems from escalating.
'We've seen the significant impact the Supporting Families programme has had on families right across the country over the past decade and with the additional funding we're providing, even more vulnerable families will be able to get the help they need.
'This is in line with the work set out in our Inclusive Britain strategy, which will help create a country where a person's race, social or ethnic background is no barrier to achieving their ambitions.'