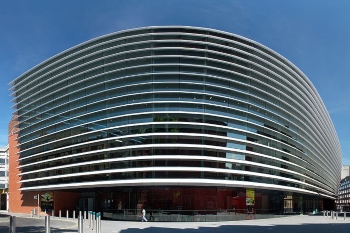 Over 100 places that have been previously overlooked or neglected will be prioritised for arts funding.
Under the plans, Arts Council England (ACE) will distribute £75m by 2025 to locations that have been culturally under-served in the past.
ACE and the Department for Digital, Culture, Media & Sport have identified 109 locations that are 'Levelling Up for Culture Places' which will be targeted for the additional investment.
The funding will support new and established thriving arts organisations in the regions to provide better access to cultural activities and create more arts jobs.
Sir Nicholas Serota, chair of ACE, said: 'It will enable more people in more places to reap the benefits of arts and culture and will accelerate our commitment to parts of the country that deserve more investment.
'We will be able to do more to nurture new creative talent, support work that makes us healthier and happier, renew our high streets and, above all, ensure that everyone, everywhere has the opportunity of a rich cultural and creative life.'