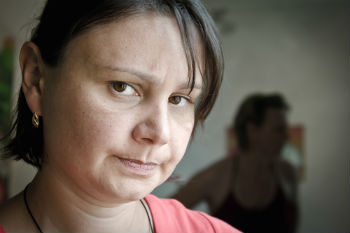 More than 1.5 million people in the UK were pushed into destitution at some point last year, according to anti-poverty campaigners.
This meant going without the bare essentials and being 'locked out of the chance of building a decent and secure life', according to the Joseph Rowntree Foundation.
It a combination of factors including problems with debt, benefits and health were responsible.
However in its report, Destitution in the UK 2017, the foundation says levels of extreme poverty have declined by 25% between 2015 and 2017, with changes to benefit sanctions appearing to be the most significant factor.
But it warned that the high sanction rate within the Universal Credit system could lead to an increase in levels of destitution in the future.
The total of people becoming destitute included a third of a million children, the foundation said.
It calls on the Government to end the freeze on working-age benefits, change the use of sanctions in Universal Credit so that people are not 'left destitute by design' and review the total amount of debt that can be clawed back from people receiving benefits.
The Local Government Association (LGA) said the report highlights some of the significant pressures being faced by low-income households up and down the country.
Cllr Nick Forbes, senior vice-chair of the LGA, said: 'The Government needs to restore funding to councils for welfare assistance schemes so they can provide the local safety net to help those struggling to cope with welfare reforms, including the roll out of Universal Credit.
'Councils also need be able to do more to support low income households to increase their income from employment and access genuinely suitable and affordable housing. This can be achieved through a more devolved and integrated approach to employment and skills, and for closer partnership working between job centres and councils.'