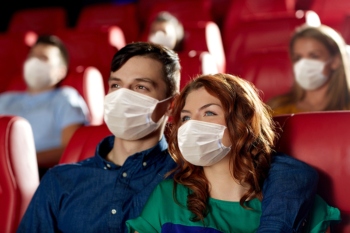 Only half of the money from the Government's arts recovery fund has been paid out so far, a spending watchdog has warned.
The £1.57bn Culture Recovery Fund (CRF) was announced last year to help cultural and heritage organisations survive the coronavirus crisis.
However, an investigation by the National Audit Office found that of the first £1bn made available, only £495m has been paid out by the four arm's-length bodies responsible for distributing the funding.
The report also warned that the current situation exceeds the worst-case scenario predicted by the Department for Digital, Culture, Media & Sport when it decided how much money would be available.
Cllr Gerald Vernon-Jackson, chair of the Local Government Association's Culture, Tourism and Sport Board, said: 'The arts and culture sector has an important role to play in our road to national economic recovery and the Department for Culture, Media and Sport and its delivery agencies have done an excellent job in rapidly distributing the first part of the funding. However it's incredibly important that this funding is distributed widely so communities across all parts of the country, where crucial cultural organisations are struggling, can benefit.
'Government should work with local councils to identify key organisations within their communities that still need support to survive.'
A DCMS spokesperson said: 'It is right that we get funding out quickly with the safeguards taxpayers would expect to see in such a huge investment, and much more money has been invested into the sector since this report was compiled.'