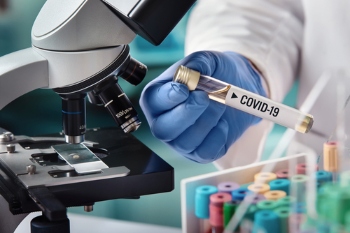 Local authority leaders have described as 'concerning' a study revealing that levels of adherence to test, trace, and isolate COVID-19 rules are low.
A study published in the British Medical Journal by Public Health England and a number of universities has found that only one in five people request a COVID-19 test if they have symptoms.
The research also revealed that according to the most recent data, from January 25-27, only 51.8% of those with recent symptoms and who had not tested negative fully adhered to self-isolation.
Non-adherence to the rules brought in to stop the spread of the coronavirus was associated with being male, young, having a dependent child in the household, lower socioeconomic grade, greater financial hardship during the pandemic, and working in a key sector.
The study concludes that more practical support and financial reimbursement would improve adherence, as would targeting messaging and policies to men, younger age groups, and key workers.
Responding to the study's findings, Cllr Paulette Hamilton, vice chair of the Local Government Association's (LGA) Community Wellbeing Board, commented: 'The findings of this study are concerning.
'Although the roll-out of the vaccine is providing us with hope of a return to our normal way of life, the responsibility on us all to get ourselves tested when necessary and share our contacts on request will be needed for some time to come, in order to keep case rates as low as possible.
'It is also critical that everyone does the right thing and self-isolates when required. Key to this is making sure people understand what self-isolation means, feel able to comply and are supported to do so if necessary.'