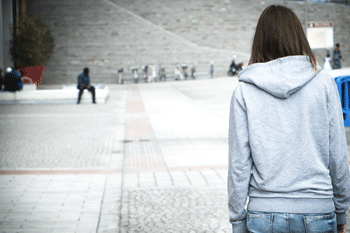 One in eight children and young people aged between five and 19 have a mental disorder, according to a survey.
Mental Health of Children and Young People in England, 2017, published by NHS Digital, collected information from more than 9,000 children and young people, parents and teachers.
For 5-15 year-olds it revealed a 'slight increase' in the overall prevalence of mental disorder according to its authors, rising from 9.7% in 1999 to 11.2% in 2017.
Disorders included emotional, behavioural, hyperactivity and other less common conditions.
Emotional problems have become more common but other conditions have remained similar in prevalence since 1999.
Different disorders were found to be more or less common at different stages of childhood, with higher rates in older age groups.
Children and young people aged between 11 and 19 were found to spend more time on social media, and one in five in the same age group said they had been cyberbullied in the last year.
The survey included pre-school children for the first time for whom the prevalence of mental health disorder was found to be one in 18.
Chair of the Local Government Association's Children and Young People Board, Cllr Anntoinette Bramble, said: 'These startling figures demonstrate the urgent need to invest new substantial money into children's services, which face a £3bn funding gap by 2025 just to maintain current levels of service.
'Councils are pulling out all the stops to give children and young people the support they need, but worryingly, as a result of funding reductions, many councils are being forced to cut vital early intervention work which helps children avoid reaching crisis point.'