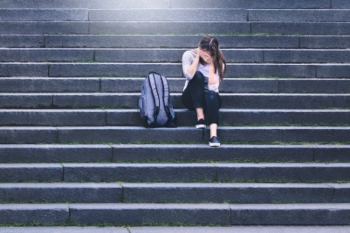 Ofsted has announced it will visit a sample of schools and colleges in England where sexual abuse claims have been made.
The announcement comes after thousands of pupils reported sexual abuse and harassment as part of the Everyone's Invited campaign.
The education watchdog said it will visit a number of schools where concerns have been highlighted to see how well systems of support and response are working.
It has also published plans for a review into safeguarding policies and practices relating to sexual abuse in state and independent schools and colleges.
Chief inspector Amanda Spielman said: 'We hope that by listening to young people's experiences first-hand, this review will provide much needed insight into what these barriers are and how they can be overcome.
'Schools play a vital part in promoting a culture of respect among young people – including between boys and girls. We will consider how schools can support and encourage appropriate behaviour, from the lessons in the classroom to the culture in the corridors. And when children do speak up about their experiences, it's vital that schools have the support and structures in place to take them seriously and respond appropriately.'