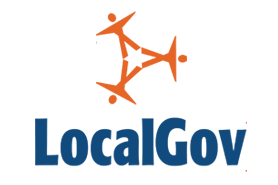 While Brent LBC may have fallen foul of procurement laws when it joined the London Authorities Mutual Ltd, other councils do have the right to join, as Nathan Elvery explains
A simple way of cutting local government's insurance costs would not, in normal circumstances, lead to an appearance in the High Court.
But the case of RMP v Brent perhaps demonstrates how the traditional insurance world has been surprised by the vigour and speed of the establishment of the London Authorities Mutual Ltd (LAML).
While it is true to say the reception from the wider insurance sector has been largely welcoming, it was a shame to see Brent taken to court over its procedure for joining LAML.
LAML has partly been inspired by the lack of true competition we perceived among just a handful of potential providers. However, we do work with private sector firms such as Charles Taylor Consulting, a professional manager of mutuals, and with more than 20 reinsurance companies.
The judgement on RMP v Brent has been delivered on the ultra vires issue, but a further judgement on procurement is still awaited, so comment on the overall case must be guarded until then.
What can be said at this stage is that the procedure the other six participating members of LAML used has been endorsed by this judgement. The particular case was mostly about Brent, of course, where, unfortunately, the judge decided that reliance on Section 111 powers was not justifiable.
However, the judge went out of his way, after dealing with the Brent situation, to say: 'I do not think it follows from my above finding that no local authority has the power to participate in LAML.
'I think a local authority could, pursuant to its wellbeing power, enter into a contract with a company for the provision of advice as to the avoidance of damage to property in its area through fire or accident, or for the avoidance of accidents to persons living or working there.
'In other words, a local authority could purchase what has been referred to as risk-management services. If so, it could enter into a contract with a mutual insurance company under which such services and insurance would be provided. And for that purpose, it could provide guarantees and otherwise provide financial assistance to the company pursuant to Section two (4).'
This is why LAML is confident after this exhaustive court hearing that authorities do have powers pursuant to wellbeing powers under Section two of the Local Government Act 2000 to join LAML.
This decision is great news for the mutual, and for local government as a whole. It backs up everything LAML has already achieved, and sends a clear signal to authorities wishing to join.
It also sends a positive message to other groups of authorities developing similar mutual propositions.
Naturally, we are delighted the judge has stated that authorities have powers under Section two of the Local Government Act 2000 (the wellbeing powers) to participate in a mutual, provided they are satisfied that by doing so they are likely to manage risk and deliver economic benefit to their area.
We have founded the first mutual insurer created by local authorities for the benefit of local authorities in at least 100 years to deliver significant savings to its member councils. This is already happening. But the initiative was backed from the start by the Government's London Centre for Excellence.
Much of the drive has come from the pursuit of the shared service agenda, and the vital need to make efficiency savings. Six-figure savings for communities is no small matter.
It would, therefore, seem odd and contrary to common sense that the legislation empowering authorities to meet this worthwhile objective was flawed in some way. The DCLG is fully aware of this case, and the implications of any outcome cramping the style of local authorities which aim to use the new freedoms bestowed by parliament.
Innovation is often a rocky road, and nobody wants to get into court. But, in a perverse way, this case has strengthened the resolve of the member of this and other mutuals to fight to reduce costs for our communities and citizens.
LAML is helping local authorities to meet targets which currently dominate the sector's thinking:
l effectively and efficiently managing risk
l improving efficiency
l value for money
l delivering the shared service agenda.
The founding London boroughs believe LAML is a classic example of an innovative and collaborative approach to pooling resources and delivering improved services to the public. w
Nathan Elvery is chairman of London Authorities Mutual Ltd and director of finance at
Lambeth LBC