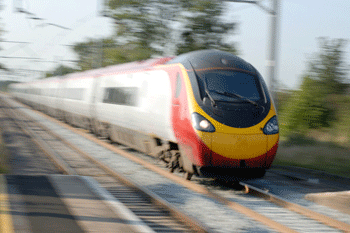 The Oakervee review into HS2, commissioned by the government, has recommended the full high speed rail network go ahead including the eastern leg, according to reports.
The Times said it has seen a copy of the report, which recommends the Government commit to the project, despite increasing costs.
The leaked document is reported to acknowledge that HS2 is not affordable within its current £56bn budget and a recent costing of £88bn is also likely to be revised upwards.
The review was carried out by Douglas Oakervee, a former chairman of HS2 Ltd. Its deputy chair, longstanding HS2 sceptic Lord Berkeley, said last week he had been sidelined and that the report was likely to be locked away until after next month's general election.
According to the Times, the report found that the procurement strategy for the first phase of HS2 has been a failure, with prices being significantly inflated.
It says that escalating costs mean that the benefit to taxpayers has fallen from £2.30 for every £1 spent in 2017 to between £1.30 and £1.50 for every £1, the Times said.
However it reportedly argues that without the capacity added by HS2 'large ticket price rises' would be needed to discourage travel at peak times. It adds that there are no 'shovel-ready' alternative investments that could be made in the existing network to increase capacity.
The review also found that HS2 could benefit cities in the North and Midlands more than London because of improved connections, the Times said.
Henri Murison, director of the Northern Powerhouse Partnership said its own review of HS2 also found that there were no identified credible alternatives to deliver the same capacity, and that it has the potential to unlock greater growth in North and Midlands.
He said: 'It is welcome that their recommendations are mirrored by the Government's own Oakervee Review. As we await the three major party manifestos, the case has been made for building Northern Powerhouse Rail and HS2 together all the way has never been stronger.'
The Department for Transport refused to comment.
This article first appeared on Transport Network.