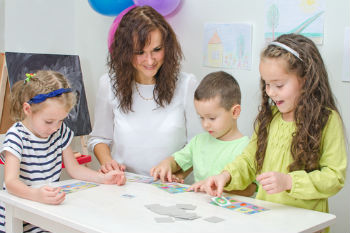 Early years providers have pulled out of a pilot scheme for the Government's flagship 30-hour free childcare entitlement offer because of an 'unacceptably low rate' of funding.
More than 30 nurseries in York have withdrawn from an 'early implementation' scheme that was piloting Whitehall's plans to double the free entitlement to childcare to 30 hours a week for working parents.
They argued the funding of an average £3.66 per hour, which was announced last week, was less than the government's promise of a £4.88 average rate.
Neil Leitch, chief executive at the Pre-school Learning Alliance, warned that what is happening in York could be repeated on a national scale.
'Given how much the government has promoted the new average funding rate of £4.88 per hour for three- and four-year-olds, it's not surprising that providers in York are angry and disappointed about their pilot funding rate of £3.95 – especially as even this only applies to the 'additional' 15 hours, with the first 15 continuing to be funded at the unacceptably low rate of £3.38,' he said.
'If the DfE doesn't address these long-standing funding issues, there is every possibility that we will see what is currently happening in York happening on a national scale, with more and more providers opting not to deliver the extended entitlement.'
'This is not a problem that can be ignored or dismissed,' he added.
Commenting on the news, Jon Stonehouse, director of Children's Services, Education and Skills at City of York Council, said: 'Being one of eight pilot schemes across the country, we continue to work with our local providers and with the Department for Education to discuss the situation further and find a realistic solution.'