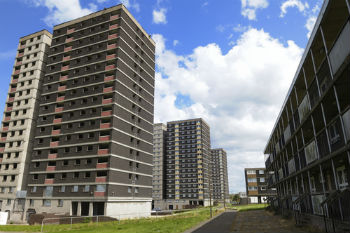 The number of working people claiming housing benefit has risen by 60% under the Coalition Government, figures reveal.
Research from the House of Commons Library suggests the number of employed housing benefit claimants has risen by 400,000 since 2010, a surge thought to be costing the taxpayer £4.8bn.
Labour's shadow work and pensions secretary, Rachel Reeves, said the 'shocking' figures exposed 'the complete failure of David Cameron's Government to control housing benefit spending'.
The largest national increase was seen in Croydon, which witnessed a 1,100% rise in working housing benefit claimants on 2010. Fareham is thought to have seen an 883% rise, with Pendle showing a 777% increase.
Reeves said: 'The huge increase in people who are in work claiming housing benefit is the result of the Government's failure to make work pay, tackle the cost-of-living crisis and build the new homes we need.'
Labour's shadow housing minister, Emma Reynolds, added: 'This Government has presided over the lowest level of house building in peacetime since the 1920s. David Cameron's failure to tackle the housing shortage means the cost of housing is rising out of reach of low-to-middle-income earners.'
A spokesperson from the Department of Work and Pensions said: 'The truth is that the housing benefit bill was spiralling out of control in the years up to 2010, doubling to £20bn in a decade and forecast to rise further.
'Action this Government has taken is bringing that bill under control - saving the taxpayer over £2bn a year. And contrary to these figures, we have seen the number of housing benefit claimants fall over the last quarter.
'We have also taken action to help hardworking people by increasing the tax-free personal allowance, freezing fuel-duty, cutting energy bills, and introducing free school meals and tax free childcare.'