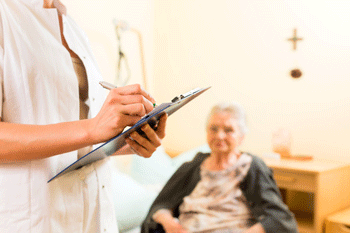 The number of older people with care needs will expand by 25% over the next eight years, a new study reveals.
The findings, published yesterday by the Lancet Public Health medical journal, show that by 2025 there will be 2.8 million people over 65 needing nursing and social care.
The research, which looks at the trends in disability and life expectancy in England and Wales, found between 2015 and 2025 the number of people aged 65 years and older will increase from 10·4 million to 12·4 million.
It also revealed the number living with disability will increase by 25%, from 2·25 million to 2·81 million — a fact the study emphasises is down to the population ageing rather than an increase in prevalence of disability.
The Lancet's findings follow a paper by the Health Foundation which warned the 'alarming' funding gap of £2.1bn by 2019/20 in social care has resulted in at least 400,000 fewer people in England receiving the care they need.