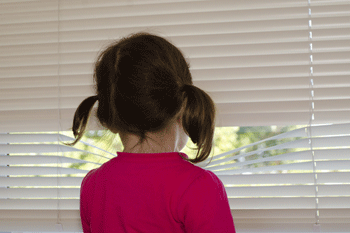 County leaders call for an 'unrelenting' focus on keeping families together as figures reveal that the number of children in care could reach almost 100,000 by 2025.
A new analysis by the County Councils Network (CCN) has revealed the number of vulnerable children being placed in council care could reach almost 100,000 by the middle of the decade – up from 69,000 in 2015.
The CCN warns that unless these trends are abated through major reforms and investment, this could see local authorities in England spend £3.6bn a year more in 2025 on children in care compared to 2015.
At the CCN's 2021 Conference today, its chairman Cllr Tim Oliver will tell delegates that too many vulnerable children are being placed in expensive residential care settings due to an insufficient number of alternatives, such as foster carers.
He will warn that councils are also having to reduce preventative services, particularly for those most at risk of entering the care system.
Cllr Oliver will call for an 'unrelenting' focus on preventing family breakdown and systemic reform of the way local public services work together to reduce the number children entering the care system.
The CCN is warning that the reliance on expensive care placements is placing unprecedented pressure on local authority budgets, with the costs of supporting children in the care of local authorities set to consume 60% of their children's services budgets by 2025.
'Protecting young people from serious harm is one of the most important roles for a council, and this analysis shows the unprecedented pressure that rising numbers of children in care will place on our budgets by the middle of this decade,' said Cllr Tim Oliver, chairman of the CCN.
'Councils are in a vicious cycle: due to financial pressures local authorities have had to reduce preventative services to focus on intervention in crisis situations, alongside facing a lack of alternative solutions, such as foster care.
'The reality is that there are too many vulnerable children being placed in expensive residential care settings and staying in the care system for longer. With the situation becoming unsustainable, we need additional funding and an unrelenting focus on preventing family breakdown and keeping families together, alongside systemic reform of how councils work with their public sector partners to achieve these aims.'