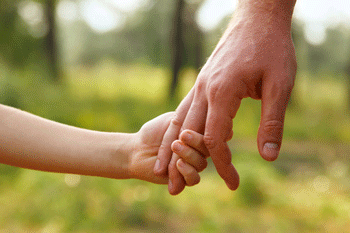 A charity has called on the next Government to invest more in the care system as new figures reveal the number of children in care has risen to nearly 80,000.
Commenting on new figures which show the number of children in care at March 31 rose 3.6% to 78,150 this year, Sam Royston, director of policy and research at The Children's Society, said that more investment was 'urgently needed' to support struggling families.
Investment in preventative measures could, he said, stop children from going into care.
The Local Government Association estimates that councils' children's services departments face a £3bn funding shortfall by 2025.
Mr Royston said this funding gap should be closed to help families but also to provide children in care with the quality support they require.
Without the right support, children in care are 'more likely to be unhappy, go missing from home and be at risk of criminal and sexual exploitation,' he said.
The Children's Society are particularly concerned with the number of children being placed outside their home area.
'Too often, children in these placements do not get the help they need and some are cynically targeted by dangerous adults,' said Mr Royston.
'Children placed far from home may be more likely to go missing, but shortcomings in information sharing involving police forces and councils in the different areas mean not all are offered Return Home Interviews which are a crucial opportunity to understand why they went missing and help prevent this happening again.'
'It's vital the law is changed to ensure that semi-independent supported accommodation for children is regulated and inspected, and a national action plan is needed, backed by funding, to ensure all areas can offer local placements to all children for where this is appropriate,' he added.