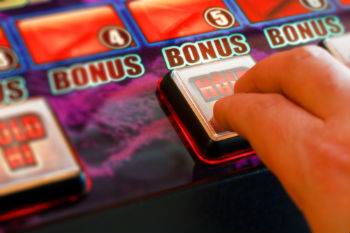 Parents, businesses and regulators should work together to protect children and young people from the risks of gambling, according to the official watchdog.
The Gambling Commission said the numbers of 11-16 year-olds who gambled had increased in the last year although it was still lower than previously.
It said parents were an important influence on children's gambling behaviour.
The commission's report said most common gambling activities such as bets between friends and lottery cards bought by parents were outside its control but called for a more 'collaborative proactive approach' to protect young people.
It found that only 19% of children said their parents had set strict rules about gambling.
Last week it called on the pubs industry to take urgent action following serious failures to stop children playing on 18+ gaming machines.
Tim Miller, executive director at the Gambling Commission, said: 'Protecting children from the harms that can come from gambling remains one of our highest priorities.
'In the areas we have regulatory control, we continue to strengthen the protections in place to prevent underage gambling, such as our recent proposals for enhanced age verifications checks for online gambling.
'But regulation alone cannot address all of the risks that young people may face from gambling.'