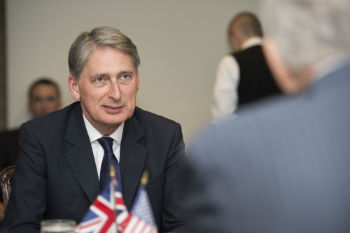 Chancellor Philip Hammond is expected to announce an extra £400m for the north of England at the Conservative Party conference today.
Some £100m will be put aside for new housing, businesses and roads in the north.
The remaining £300m will be invested in Liverpool, Manchester, Sheffield, Leeds, York and Leicester to develop the HS2 railway line between London and the North.
George Osborne, chair of the Northern Powerhouse Partnership (NPP), said: 'It's very welcome that the Chancellor has listened to communities and businesses across the North calling for this downpayment on Northern Powerhouse Rail - and it demonstrates the impact the North can have when we act in partnership and speak with one voice.'
Tees Valley Mayor, Ben Houchen, said: 'This is another example of the Government's commitment to the Tees Valley and Northern Powerhouse.
'I've launched ambitious plans over the summer that will transform the Tees Valley's road and rail network, and I am sure this funding will go some way to helping us achieve our bold vision.'
However, the chief executive of the Campaign for Better Transport, Stephen Joseph, warned that the £100m for road improvements should be spent on fixing existing old roads instead of simply adding to the road network, which he said would not solve congestion problems.