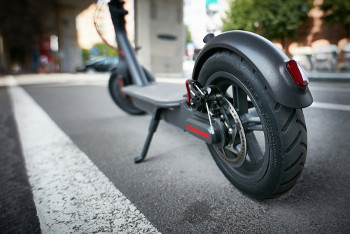 Ministers have announced a 'review' that will pave the way for transforming the way people and goods move around our cities, alongside £90m to 'test ideas' to improve journeys.
The Department for Transport (DfT) has announced its Future of mobility: urban strategy, which includes what it described as 'the biggest review into transport in a generation'.
Officials said the review will explore 'regulations around new types of vehicles including e-scooters and e-cargo bike trailers, how sharing data can improve services by reducing congestion, and how journey planning and payment can be made more simple'.
It will also 'explore modernising laws from the 1800s that are providing a barrier to innovation' - in terms or private hire vehicles, with further regulatory reviews in other areas including micromobility.
The DfT is already reviewing regulations in zero emission vehicles, self-driving vehicles, drones and future flight and maritime autonomy.
The Government is also launching a competition for up to four new 'future mobility zones', backed by £90m, to test ideas to improve journeys.
Ideas to be considered in the competition will include smoother payment systems, better, more up-to-date travel information and the use of innovative forms of transport, officials said.
Future of mobility minister Jesse Norman said: 'We are at a potentially pivotal moment for the future of transport, with revolutionary technologies creating huge opportunities for cleaner, cheaper, safer and more reliable journeys.
'Through this strategy the Government aims to take advantage of these innovations; connecting more people and bringing big benefits we hope for both the economy and the environment.'
For more on this story, visit Transport Network