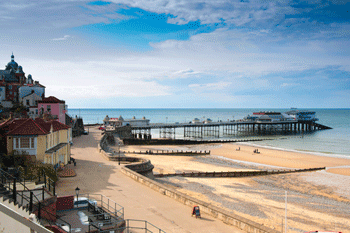 Inspectors have labelled Norfolk's school support plans 'effective', one year after council efforts came under fire in a series of negative judgements.
In the first re-inspection since Norfolk County Council was issued with a directions notice last year, Ofsted found local arrangements to support school improvement were now having a 'more positive impact' on pupil achievement and education quality.
According to the report, council leaders and senior officers have worked 'with determination' to improve outcomes for Norfolk's children.
While a higher proportion of the county's schools are 'getting to good' than seen nationally, Ofsted warned attainment in the smallest primary schools remains 'stubbornly below average'.
Over the past year, the proportion of good and outstanding schools in the region has risen from 60% to 70%.
George Nobbs, council leader, said the findings came as a 'result of lots of effort, enthusiasm and sheer hard work on the part of our staff'.
'I'm immensely proud of what Norfolk County Council has achieved in one brief year. It's been a lot like turning round an ocean liner and that's just what we have done. But even now there is a lot more to do and we are determined to continue the work that we have begun.'
James Joyce, chairman of the council's children's services committee, added: 'Ofsted's judgement gives us assurance that we have the right strategy in place to support school improvement and that the additional investment, pressure and focus has been worthwhile because we are beginning to see significant improvements in Norfolk's schools.'