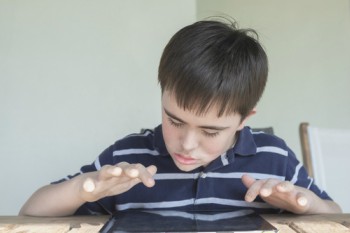 The Ombudsman is receiving more complaints about education, health and care plans (EHCP) than ever before – and the vast majority are being upheld.
The situation was described as 'exceptional and unprecedented' by Local Government and Social Care Ombudsman Michael King.
A report published today revealed that the Ombudsman has upheld 87% of the EHCP cases it has investigated, compared to 57% of all other cases.
In addition, the number of complaints about EHCPs has soared in the past two years, increasing by 45% in 2018/19 compared to 2016/17, with the Ombudsman carrying out 80% more detailed investigations.
Mr King said: 'Two years ago when the system was bedding in, we were concerned we were upholding around 80% of investigations. That we are investigating and upholding significantly more complaints two years later suggests a system in crisis.
'I am now particularly concerned some authorities may be putting in place extra barriers to ration scarce resources, rather than basing support on children's needs.'
Among the most common complaints are those around delays in assessing children with special educational needs or disabilities (SEND) for EHCPs – some lasting up to 90 weeks.
Common causes of complaints also include reviews not being carried out, a lack of communication when support has changed or ended, and whether the correct tests for eligibility are being applied.
The Local Government Association (LGA) has pointed out that 354,000 pupils currently have EHCPs, an 11% increase since last year.
The chair of the LGA's children and young people board, Cllr Judith Blake, said: 'This report supports our long-term concerns that councils are in danger of being unable to meet their statutory duties for children with special educational needs.
'This is why we are also pleased the Government plans to review the system, and will work with them to get a clear picture of what more can be done to make sure vulnerable children can get the best support possible.'