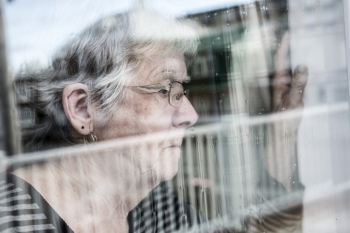 More than 90% of adult care directors are concerned at their ability to cope with winter pressures or provider failure, a survey has found.
And an even greater number said they lacked confidence about meeting their responsibilities for market sustainability, according to the Association of Directors of Adults Social Services (ADASS) autumn survey released today.
Nearly two-thirds of the 151 directors of adult social care in England responded to the latest poll.
It found 90% of directors surveyed have 'some concerns, or insufficient capacity to manage' winter-related pressures over the coming months and 93% gave the same reaction to the prospect of managing the failure of a large provider.
Charity Director at Age UK Caroline Abrahams said the findings were 'hugely concerning'. She added: 'Older and disabled people, their families and carers have had to put up with a third rate system for far too long. We can change it for the better and for all our sakes this must be a top priority for the next Government. People in need of care cannot wait any longer.'
ADASS's July survey found that £699m of savings were planned by adult care departments this year, and 75% of directors currently expect to deliver 'all or most' of them.
However, 94% of those who responded 'have no or only partial confidence' that they will deliver their statutory responsibilities for care market sustainability by the end of 2020/21.
ADASS president Julie Ogley said: 'We cannot keep relying on emergency, one-off short-term funding and we cannot afford more vague promises or partial solutions.
'This is why, whoever forms the next government must make a choice and prioritise adult social care. They must give certainty about funding, longer-term reform and a long-term plan that puts fairness at the heart of everything.'
Chairman of the Local Government Association's community wellbeing board, Cllr Ian Hudspeth, said:
'Rising costs and demand pressures mean incredibly difficult decisions are having to be made.
'This is one of the major issues facing society and councils have played their part in keeping the debate on the public agenda.
'We need an honest debate about what the future of care and support should be and how it should be funded in the long term.'