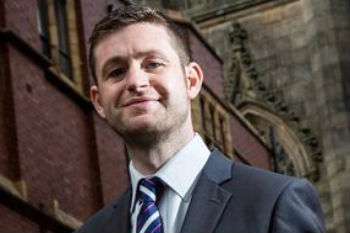 The former leader of Oldham MBC, Jim McMahon, has been appointed as the new shadow local government and devolution minister.
Mr McMahon pledged to help shift power 'from the few to the many'.
He said: 'I'm a champion of local government and believe strongly that our councils need a strong voice - not just to defend them against Tory cuts, but to offer a positive vision for devolution,' Mr McMahon said in a statement.
'The next few months and years will be testing for our councils and I want to put into practice my own experience as a councillor of 13 years, and as council leader and leader of Labour local government.
'I want to work with our council leaders and frontbench to develop Labour's vision to shift power from the few to the many.'
Over the weekend, it was also confirmed that Teresa Pearce will remain as shadow communities secretary.
John Healey, who resigned from the shadow cabinet in July along with several other colleagues, has returned to Labour's frontbench and is once again shadow housing minister.