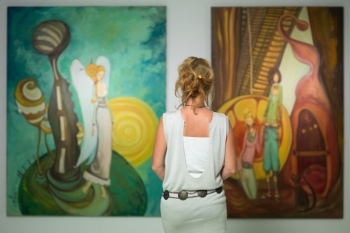 The culture and heritage sectors will be able to make a stronger case for investment following a new approach by the Government.
The Department for Digital, Culture, Media and Sport (DCMS) has launched a new programme of research to help the sector better demonstrate its value to society.
The report will support the evidence base behind private and public investments in culture and heritage.
Culture minister, Caroline Dinenage, said: 'There is no doubt about the vast contribution culture and heritage make in all our lives: whether enjoying public artwork at a local gallery, visiting the library or enjoying the grounds of a historic house.
'I am pleased that this new research will help us to better quantify the value and benefit that these important local institutions bring and will help us to protect them for future generations.'
Research by Arts Council England shows that people value a visit to a regional gallery at over £5, while Historic England has shown that households value the historic character of their local high street at around £7.80 per year.
Darren Henley, chief executive of Arts Council England said: 'Today's new publications will help museums, libraries and performance venues demonstrate their impact in villages, towns and cities across the country. We'll be working with our cultural organisations to use these tools as they continue to play their part in helping the nation recover from the pandemic.'