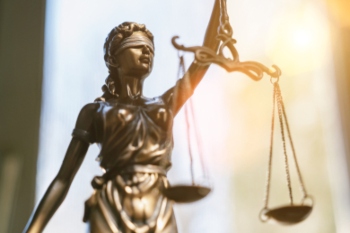 A new pilot to improve the way local authorities and courts share information to better support victims of domestic abuse has been launched.
The new approach has been launched in family courts in North Wales and Dorset to improve information sharing so that victims avoid retelling traumatic experiences.
This includes sharing risk assessments with the court so victims don't have to unnecessarily repeat their experiences.
Judges will also see more documentation before a case gets to court to avoid the circumstances of the case being debated in the courtroom.
Nicole Jacobs, domestic abuse commissioner for England and Wales, said: 'I am delighted to see the Harm Panel's recommendation to test a more investigative approach to domestic abuse cases now being piloted.
'Crucial to the success of these pilots will be ensuring that domestic abuse – particularly coercive control and the impact it has on adult and child victims - is fully understood and the risk it poses to survivors and children is taken into account throughout the proceedings.'
The pilots, which will be tested for two years, will also help direct families towards accessing out of court options such as mediation.