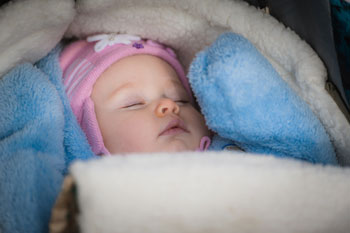 New parents and health service professionals are being asked to contribute to a Government review on ways to improve the healthy development of infants.
The review was launched by the Department of Health and Social Care (DHSC) in July with the aim of breaking down the barriers that can impact on early years' development and improve the opportunities given to every newborn.
The review will focus on improving the support available to babies and their families in the period from conception to age two, often referred to as the 1,001 critical days.
New parents, health service professionals, charities and volunteer groups are now being asked to share their views via a questionnaire to help shape the outcome of the review.
Public health minister Jo Churchill said: 'To help inform our work on the Early Years Development Review we want to hear from new or expectant parents, carers and healthcare professionals about their experiences of life with baby throughout this recent critical and unusual time living with coronavirus.
'What worked well and what could have been improved – so we can ensure babies and young children are supported and nurtured during these vital early years.
'Now is your chance to help shape this important piece of work, so please let us know your views through our online questionnaire so we can better understand what building blocks we need for those first critical 1,001 days.'